Mappings Between Meyer's Hydrogen GMS Cards and Patent Schematics
alex
The various card modules of Meyer's Hydrogen GMS system maps to the schematics in patent WO9207861 in the following manner.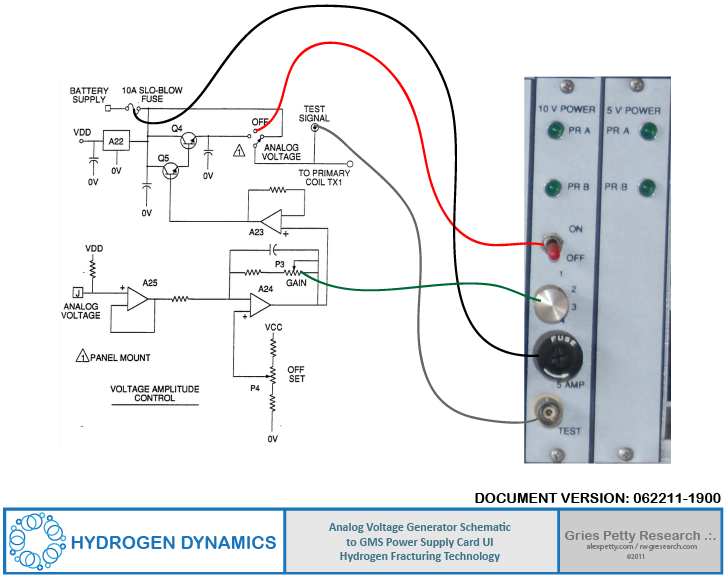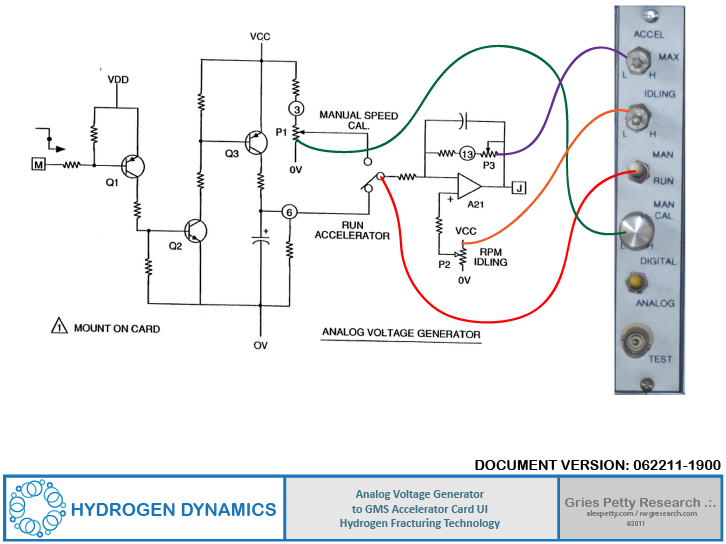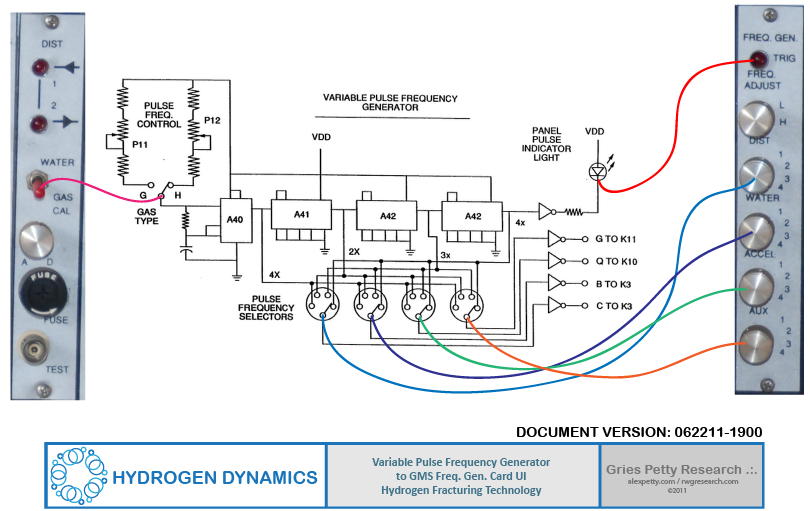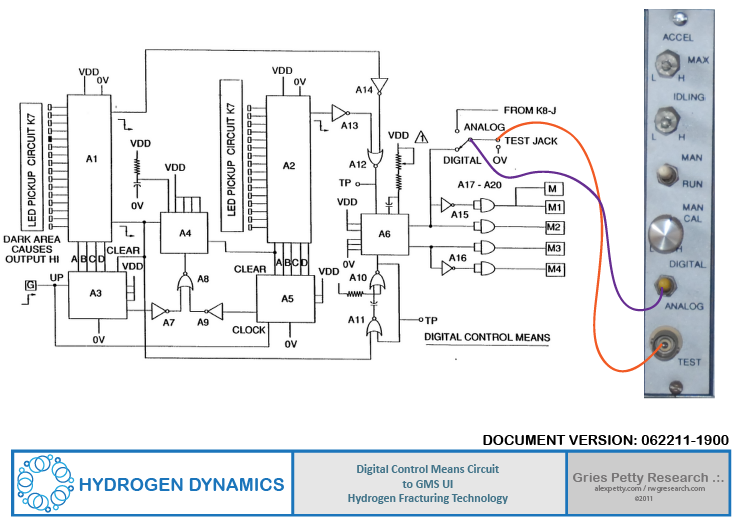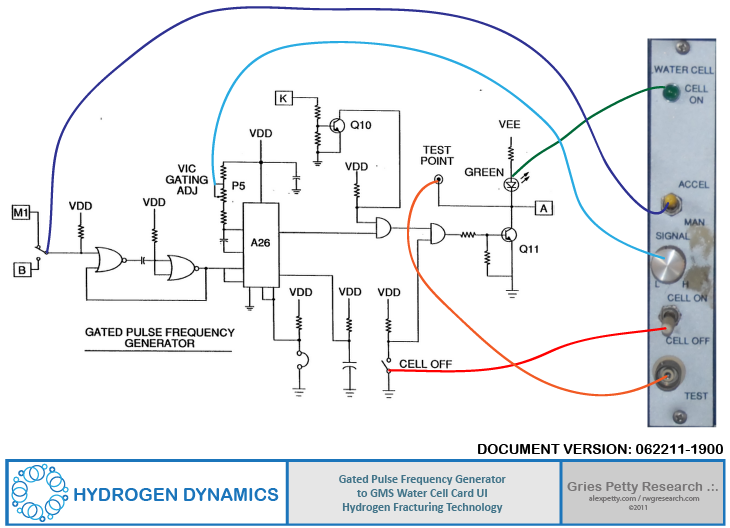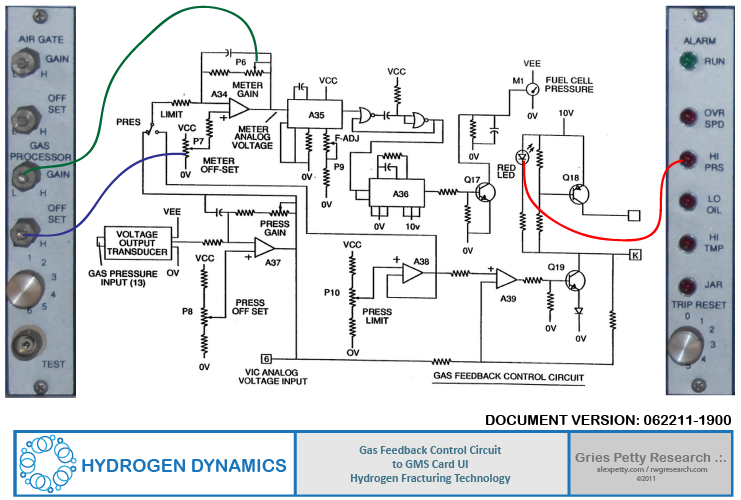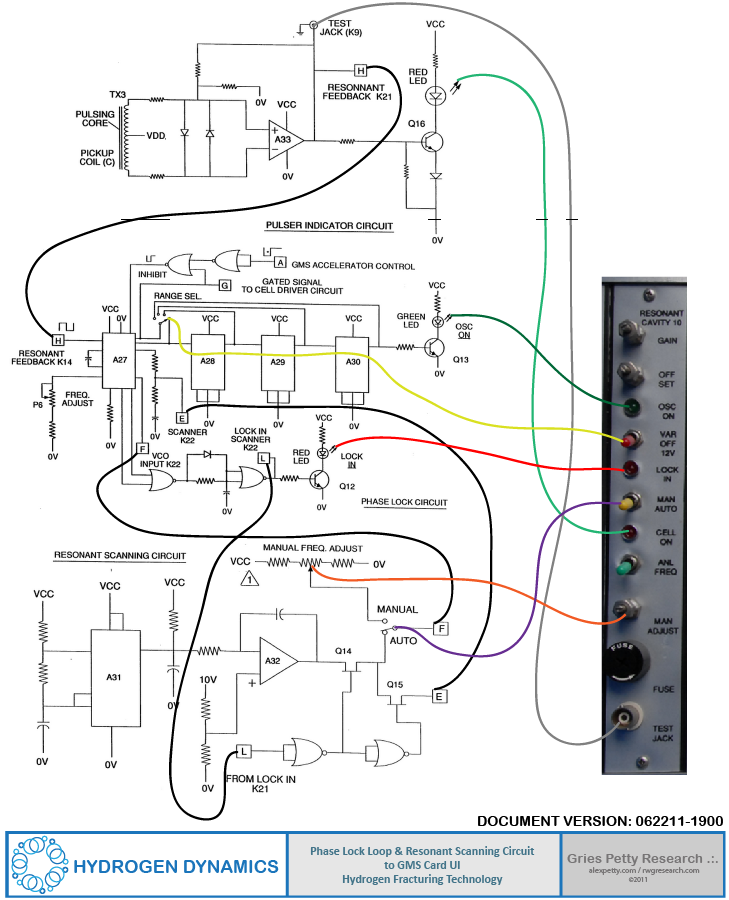 Here are the cards installed in the GMS rack.

This was the control unit mounted in Meyer's water powered dune buggy. For a complete tour of the water-powered dune buggy, click this link:
http://alexpetty.com/2011/06/17/stan-meyer-tour-of-water-powered-dune-buggy-from-may-1992/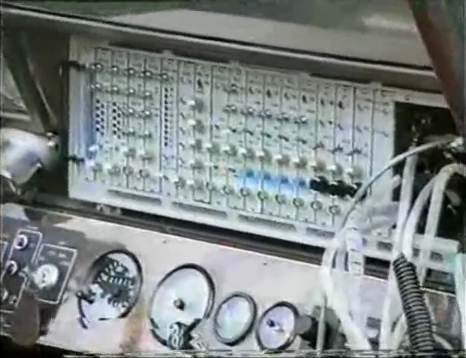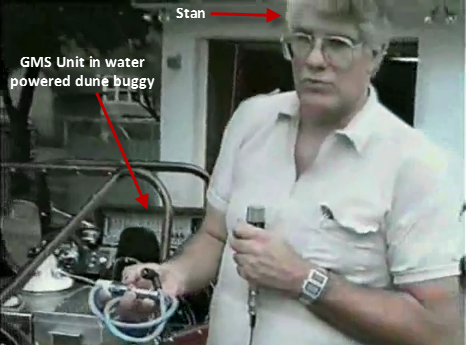 This GMS rack contains 18 module cards and a cable connection bay with 8 ports. The card modules below are in order of the GMS rack from left to right:
Card Extender Module

Exhaust Gate Module

Air Gate Module

Exhaust Module

Air Gate 2 Module

Speed Limit Module

Alarm Module

Frequency Generator Module

Water Cell Module

Accelerator Module

Injector 1 Module

Injector 2 Module

Injector 3 Module

Injector 4 Module

Distributor 1 Module

Distributor 2 Module

10V Power Module

5V Power Module

The cable connection bay contains 8 ports:
1. Alarm (7 pins)
2. Dist (7 pins)
3. Gate (2 pins)
4. Accel (32 pins)
5. Exhaust Gate (2 pins)
6. TOR (8 pins)
7. DC Power (2 pins)
8. VIC Circuit (6 pins)
These ports can be seen below: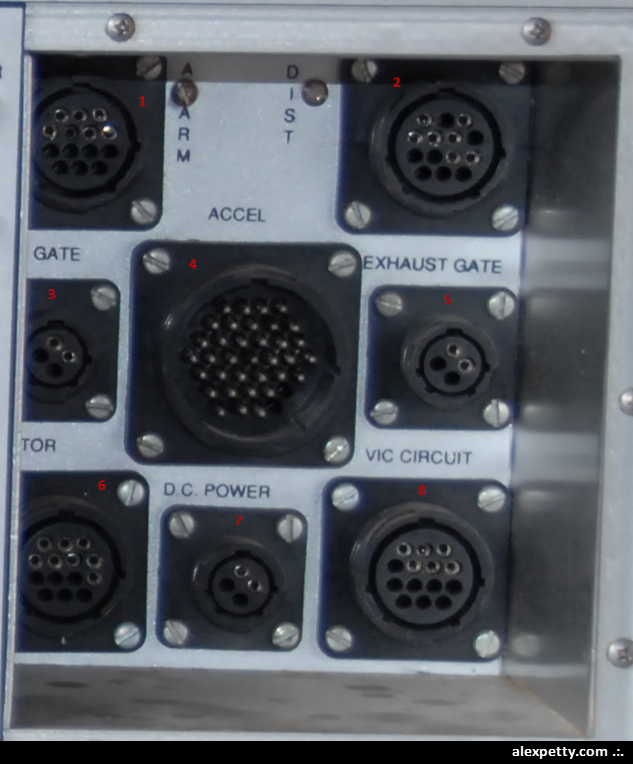 The GMS Unit was connected through the connection bay to the Voltage Intensifier Array Unit.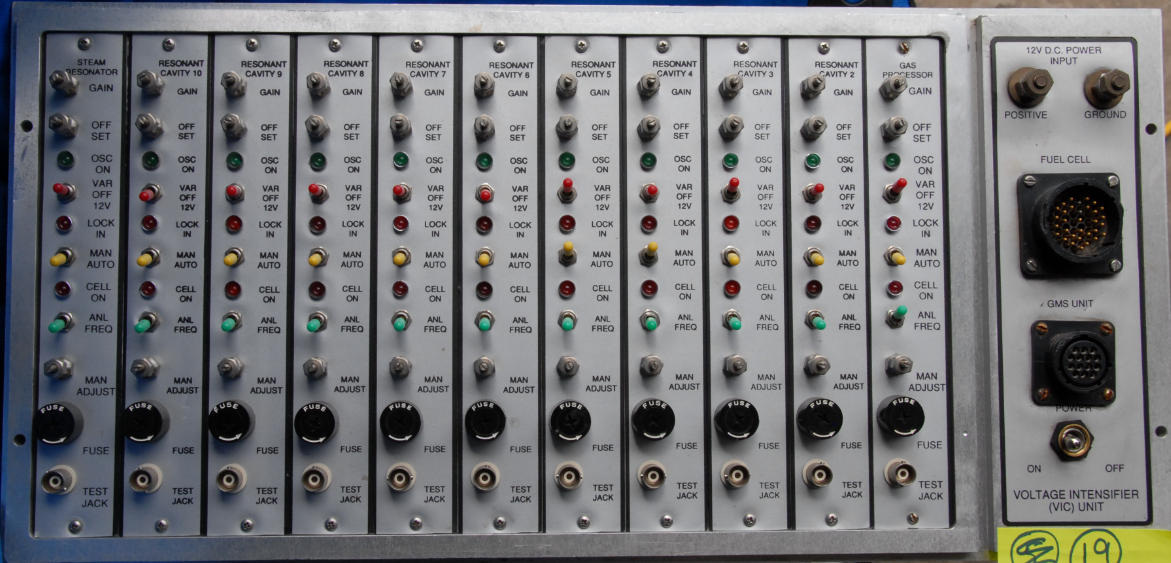 The VIC control unit was mounted on the back of the water-powered dune buggy as shown below.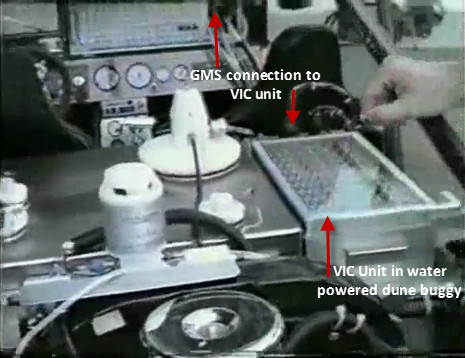 This rack contains eleven cards, 12VDC electrical terminals, two cable connection ports and a power switch.
The card modules from left to right are:
1. Steam Resonator
2. Resonant Cavity 10
3. Resonant Cavity 9
4. Resonant Cavity 8
5. Resonant Cavity 7
6. Resonant Cavity 6
7. Resonant Cavity 5
8.  Resonant Cavity 4
9. Resonant Cavity 3
10. Resonant Cavity 2
11. Gas Processor
Each of these cards have identical user interfaces and are each connected to their own separate VIC (Voltage Intensifier Circuit).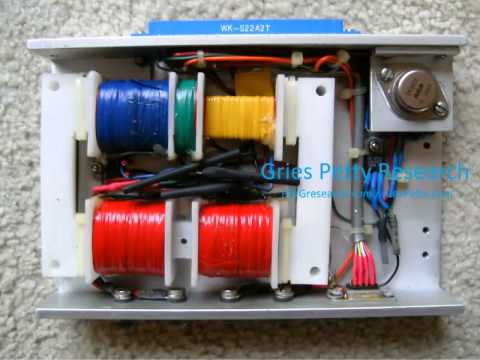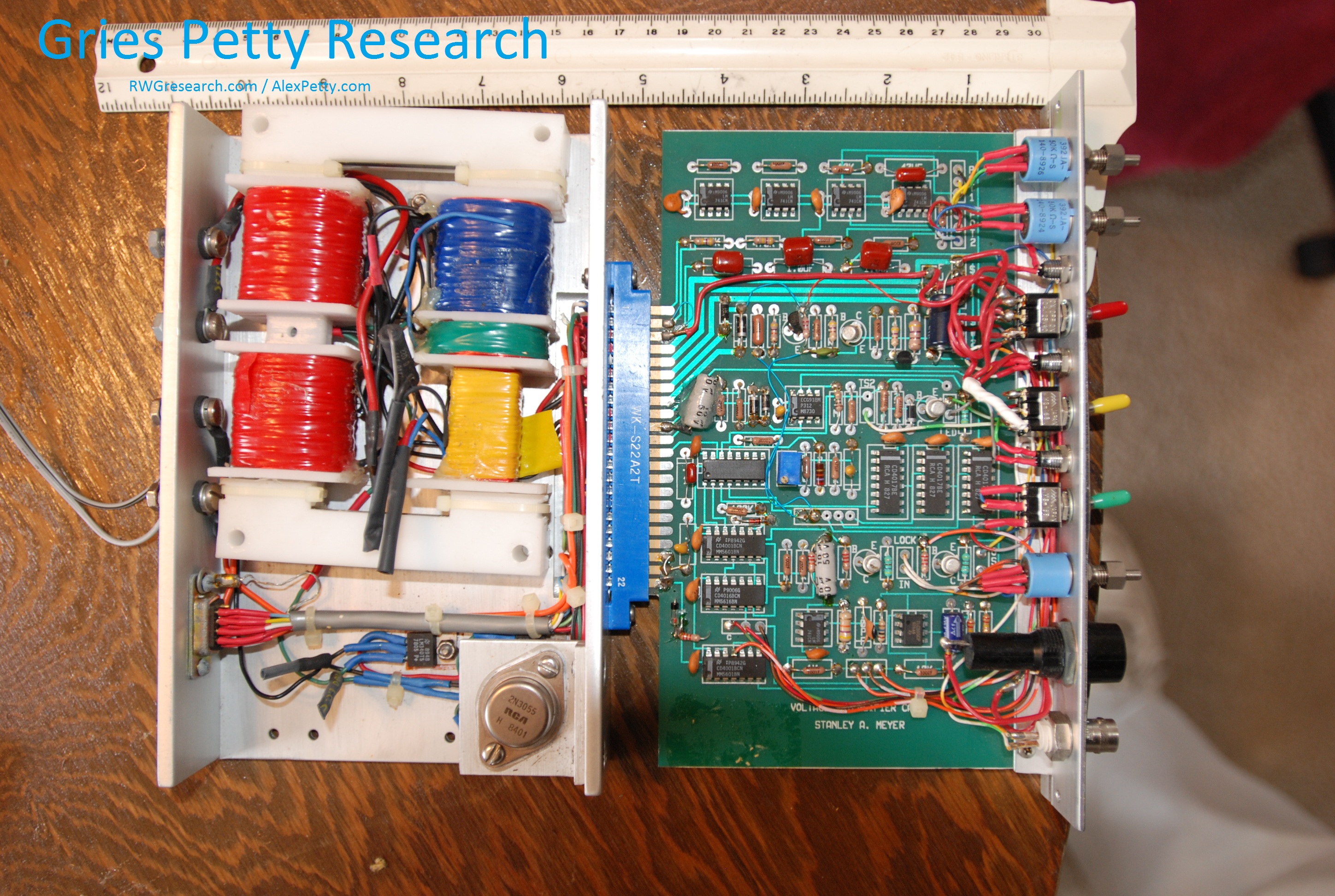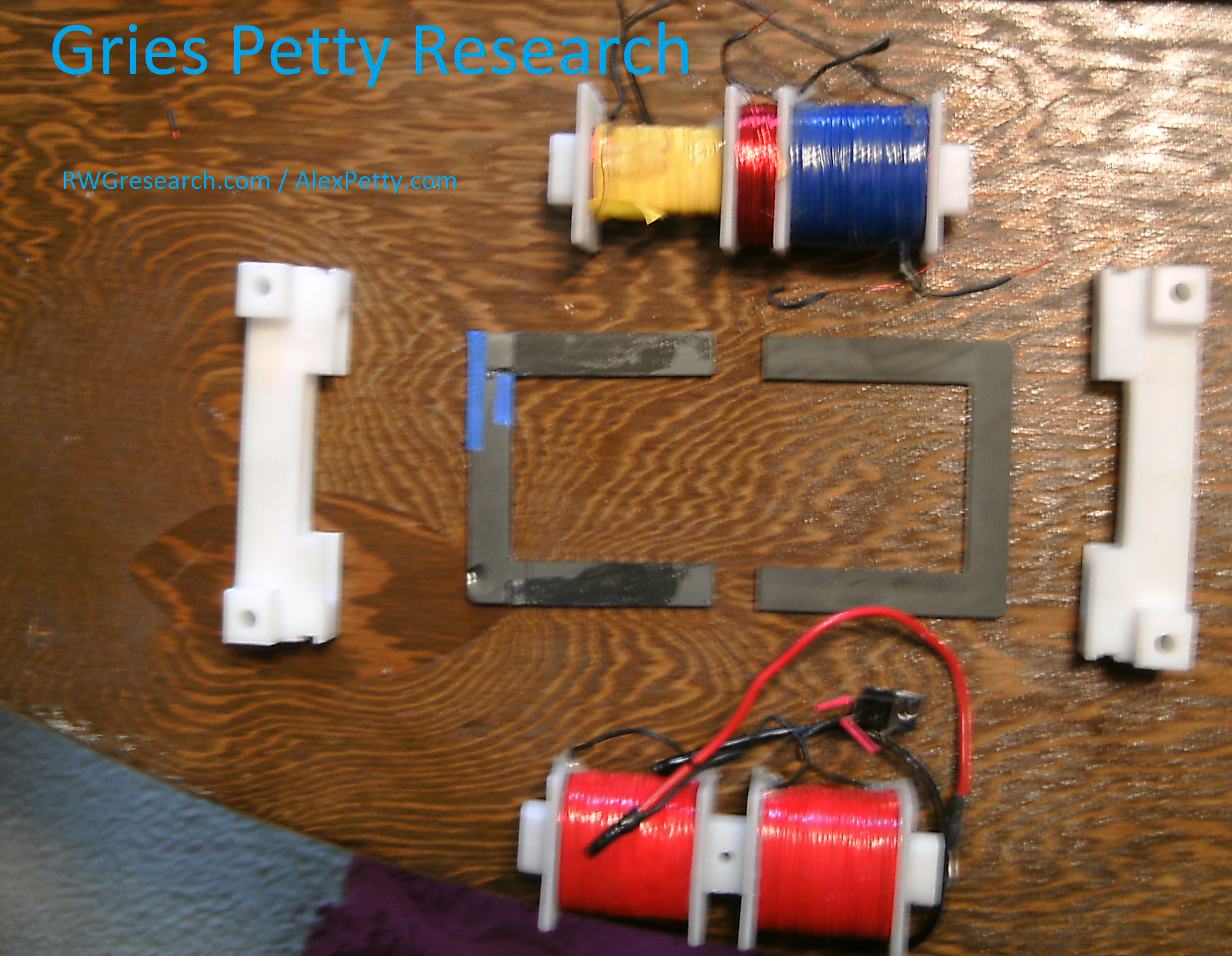 .:.