36 Point Rodin Coil Windings
alex
I have drawn up the winding pattern I have been using for constructing Rodin coils, or as Marko prefers to call them, "Flux Thruster Atom Pulsers".
A Rodin Coil appears to generate a rotating magnetic field without any mechanical apparatus.
Below is the winding pattern for the Yin flow side of circuit. The trace indicated represents a single winding.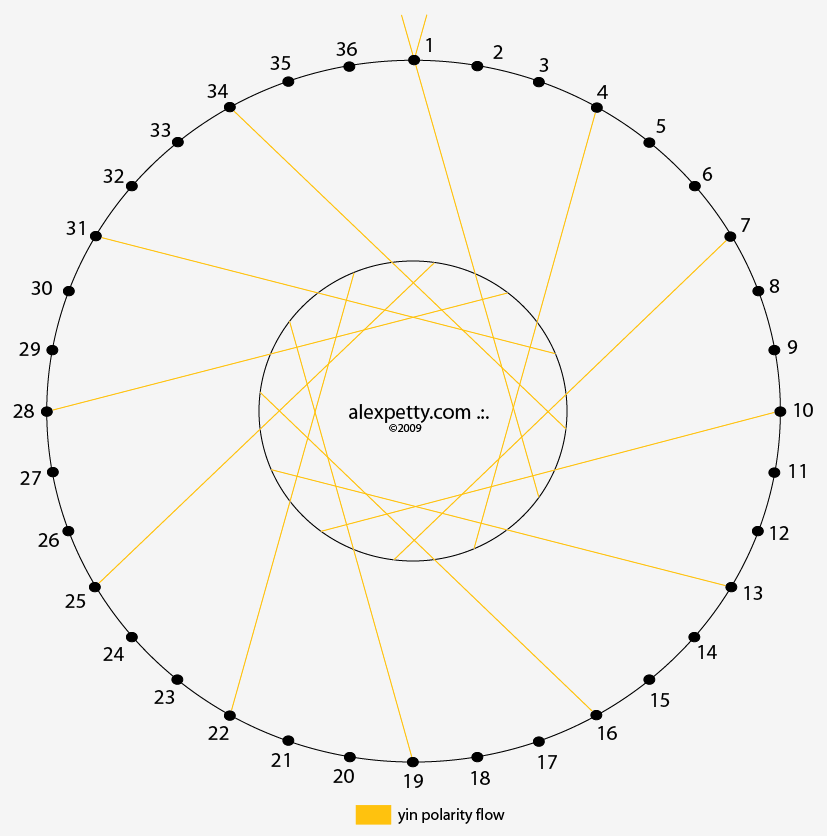 Below is the winding pattern for the Yang flow side of circuit.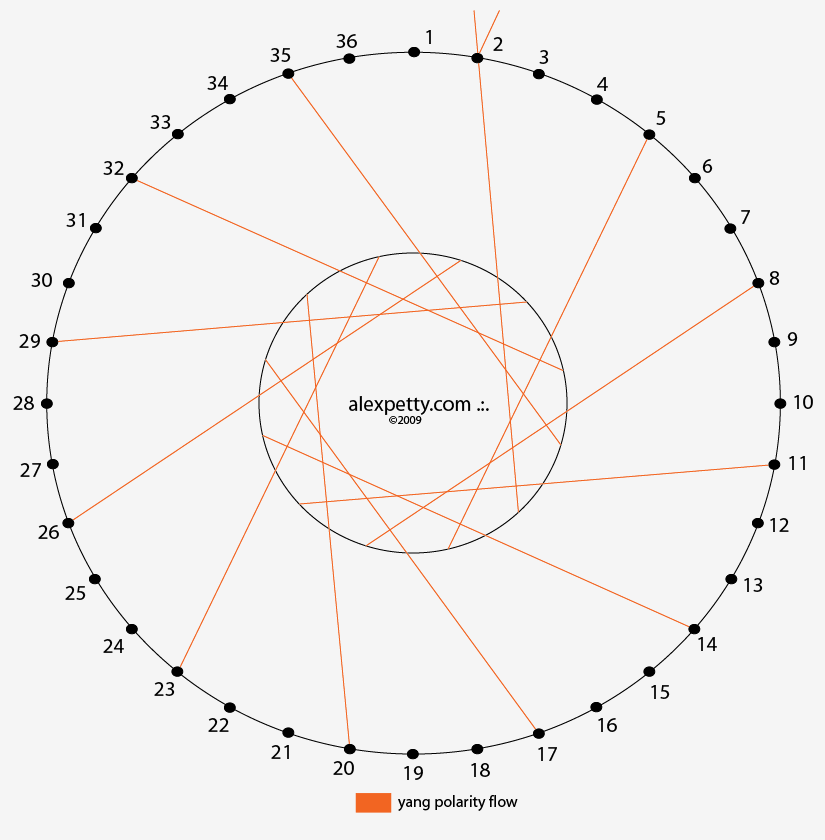 Together the two sides, the Yin and the Yang form the pattern below: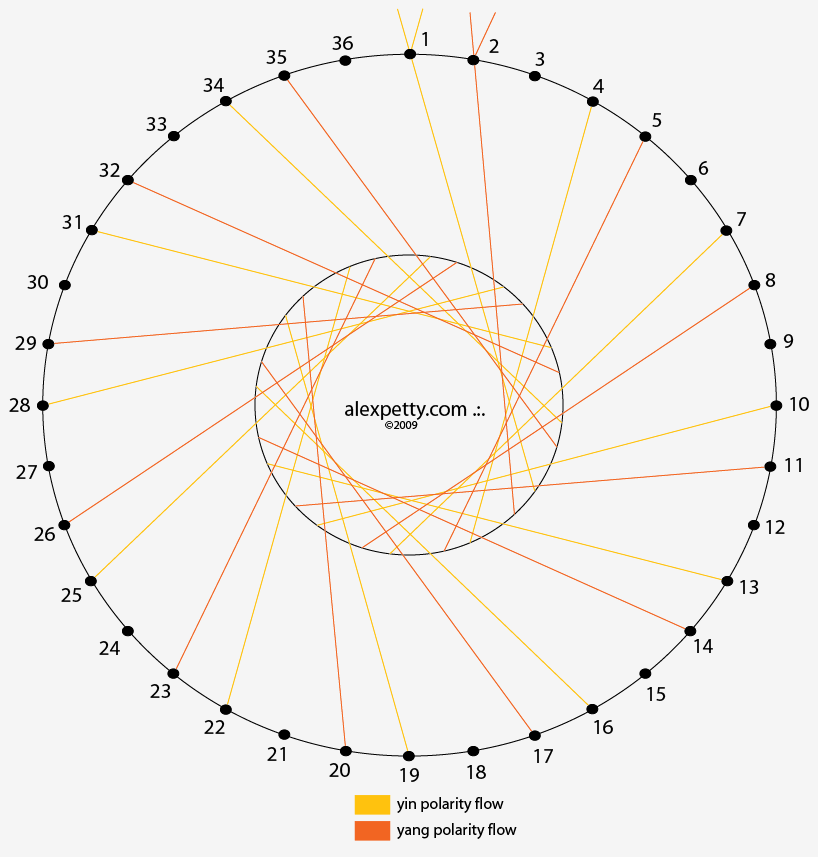 When you apply pulsed or AC current to both sides of the coil, a third flow is manifested as shown below in blue.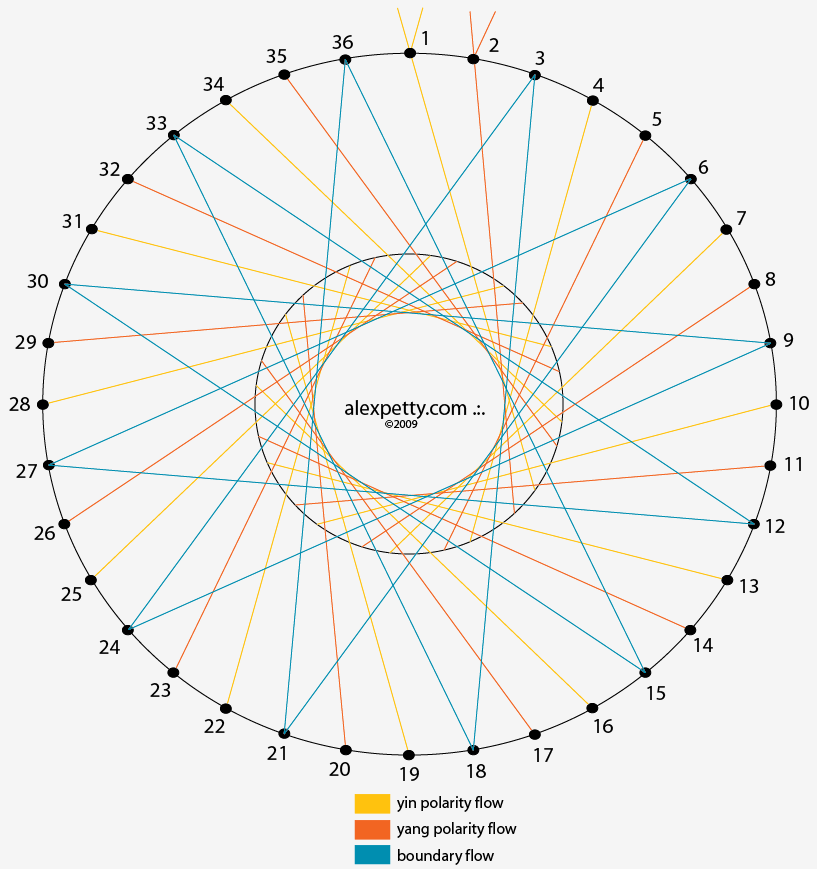 When the boundary flow manifests, it pours light into the system in the form of a spiraling magnetic field. Note that magnetic fields are made up of photons (light).
Here are some photos at various phases of construction
Preparing the 36 points of the torroid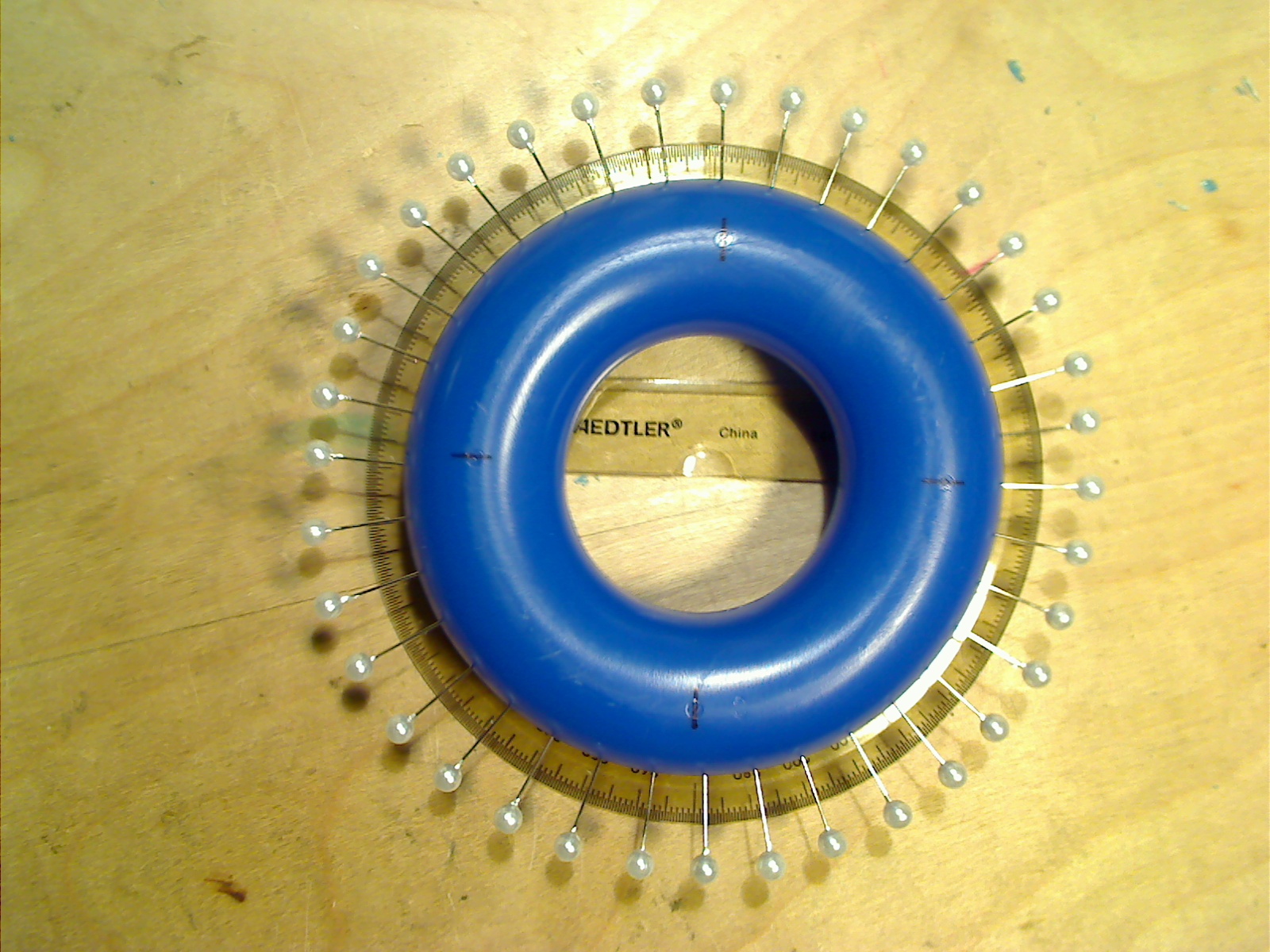 Yin Flow Wind 1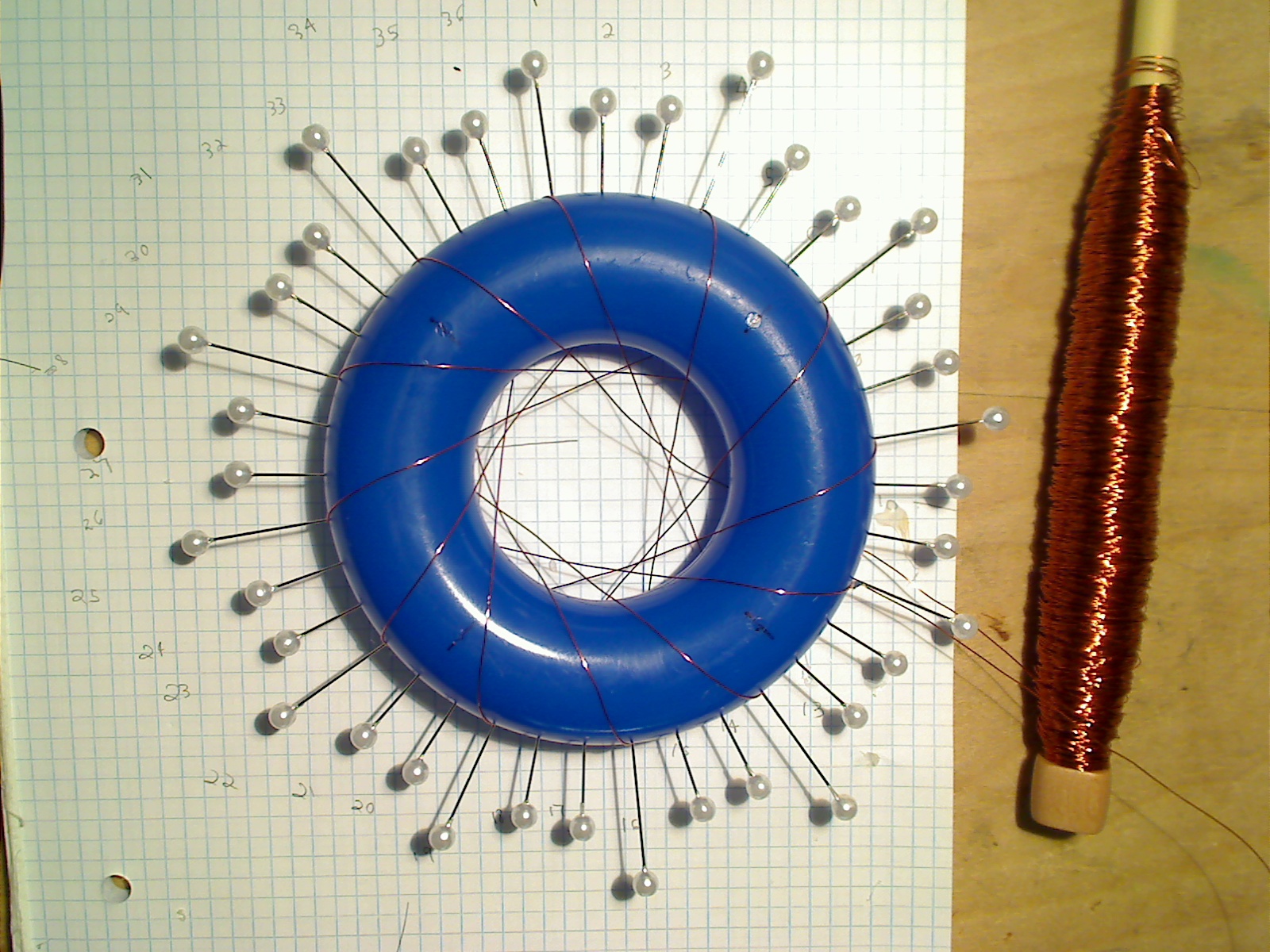 Yin Flow Wind 27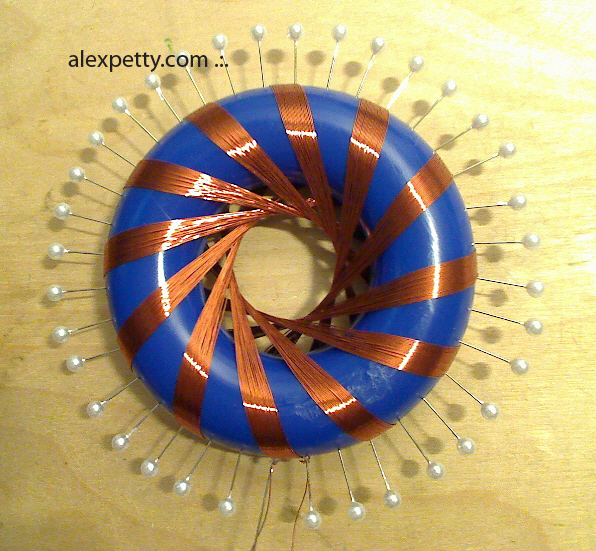 Completed Yin and Yang Flow (27 winds each)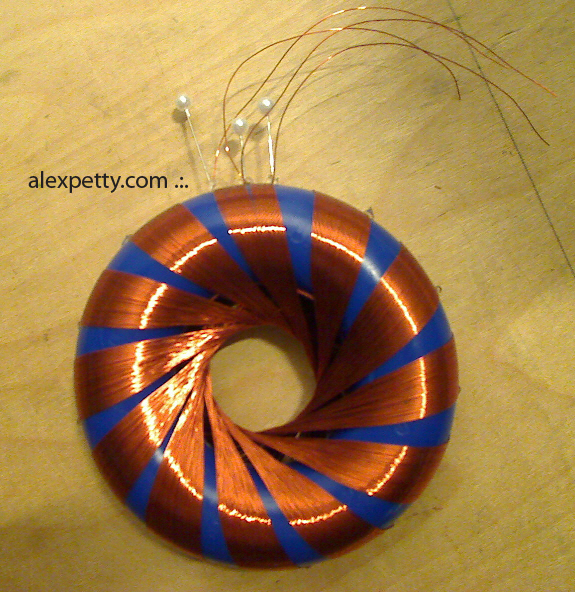 .:.